Under Floor Heating Installation
Underfloor heating is an efficient and cost-effective way of heating any environment. Particularly popular with homeowners, underfloor heating can be used to heat any rooms in your property and will enhance your living space.
When you have underfloor heating installed, you gain more control over the temperature. Whilst radiators are often blocked by furniture or placed in inconvenient locations, underfloor heating provides a consistent temperature throughout the property.
Furthermore, underfloor heating means you'll no longer need to have radiators installed in your property. With no need to have walls taken up by older style radiators, you can maximise your use of the space and enhance your décor too.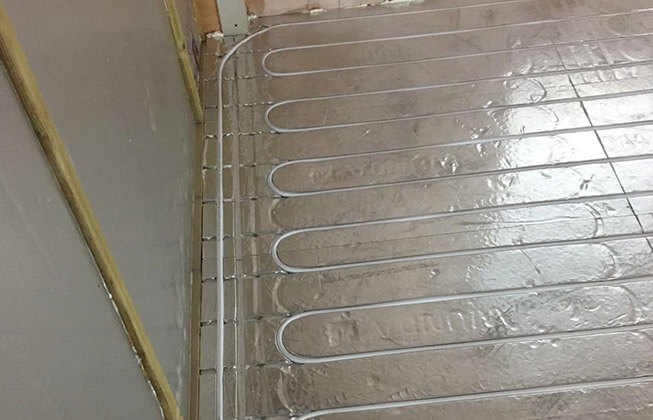 Underfloor heating is available in a variety of options. Electric underfloor heating, also known as dry underfloor heating, relies on electrical power to generate heat, whilst wet underfloor systems use a series of pipes connected to your boiler to create heat.
Whilst both forms of underfloor heating are viable options, your property and your current heating system may favour one over the other. With a comprehensive assessment, we can offer professional advice and help you to determine which type of underfloor heating will suit your needs.
Of course, our exceptional customer service doesn't stop there. Our experienced, in house engineers will be on hand to provide any information you need as they're installing your new underfloor heating system
In the meantime, why not contact our friendly team to find out more? If you've got questions about underfloor heating or you want to arrange an installation, contact us today.