Emergency Burst Pipes Experts
When a pipe or drain bursts, you need an experienced plumber on site quickly and we can help. Resolving leaks and burst pipes in both commercial and residential settings, we can resolve the issue and carry out repairs on burst pipes.
In an office or workplace, a burst pipe can contravene health and safety laws and have a significant impact on your business. Often, a burst pipe causes work to come to a complete stop, which means your business can't operate until it's resolved.
Similarly, a burst pipe in a flat or house can pose a health risk to inhabitants and property owners. In addition, you could be faced with considerable property damage if the issue isn't resolved swiftly. As well as leaks and flooding, a burst pipe could result in mould, mildew or even sewage entering your property.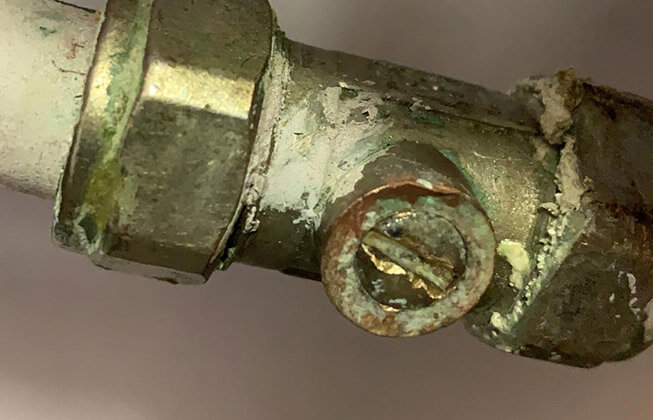 Our rapid response team can carry out burst pipe repairs on-site and provide a first-time fix to keep your property well-maintained. As well as identifying critical issues, we can determine whether any underlying issues are responsible for the damage to your pipes. If so, we'll give you advice regarding the possible solutions and minimise the risk of any subsequent leaks occurring.
When pipes burst or leak, time is of the essence. Whether your drainage system has completely failed and your property is flooded or you've noticed a relatively minor leak in some of your pipework, it's important to take action now.
Contact us today for effective and fast burst pipe repairs.