Radiator Repair Specialists
Although radiators have a decent lifespan, they don't last forever. If your radiators are old, damaged or were poorly installed, the chance of breakdowns and faults increases dramatically.
When something goes wrong, you may find that your radiators are giving off minimal heat or that they've stopped working altogether. In some cases, just one radiator is affected but, in others, your entire system may be malfunctioning.
In addition to this, a faulty radiator could cause a significant amount of damage to your property. If a radiator is leaking, for example, this could damage the floor below it or the wall behind it. In serious cases, a leak could even penetrate under the floorboards.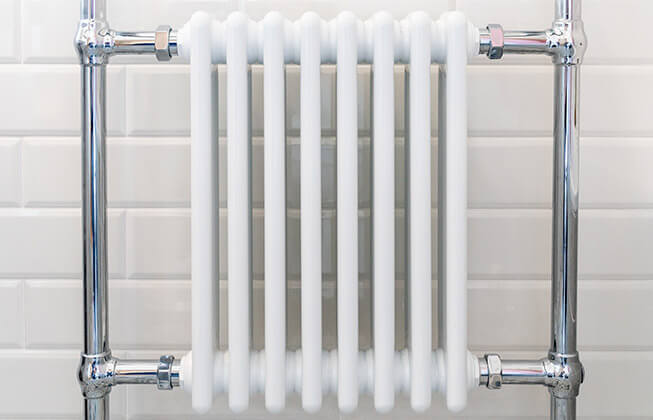 Of course, when hot water is circulating through your heating system, a leak from a radiator can be a danger to health and safety. If water has reached a high temperature, an unexpected leak could put you at risk of burns.
To ensure your heating system is working well and operating safely, it's important to undertake repairs and replacements as they're needed.
Whilst it's easy to put off having your radiators repaired, this could lead to more problems in the future. By seeking help from professional engineers now, you can minimise the amount of work needed to repair your system, reduce energy bills and enhance the efficiency of your heating system.
Our experienced team are on hand to assist with radiator repairs and replacements at any time of day, so don't hesitate to get in touch. Call now and we'll arrange your radiator repairs today